The State of Podcasting 2023 is the ambitious title of a new iHeartMedia report. If the title reaches high, the data scale upwards too.
The reach of podcasting, measured by daily listening. has soared upward for all age groups in timelines going back to 2015, as charted below.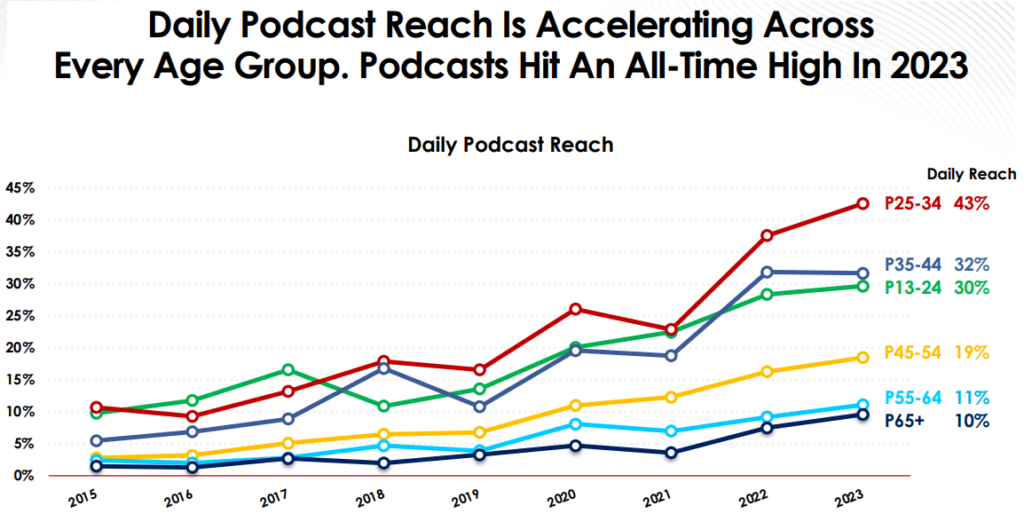 The info above comes from the Share of Ear ongoing study of time spent with different audio sources, from Edison Research. Other sources in iHeart's deck include Scarborough, eMarketer, Critical Mass Media (an iHeart subsidiary), Nielsen Audio, and iHeartMedia's own fieldwork.
Alongside the demographic reach timelines, iHeart sources eMarketer to show that time spent listening to podcasts across all audiences is up 100% across a five-year timespan, as shown below: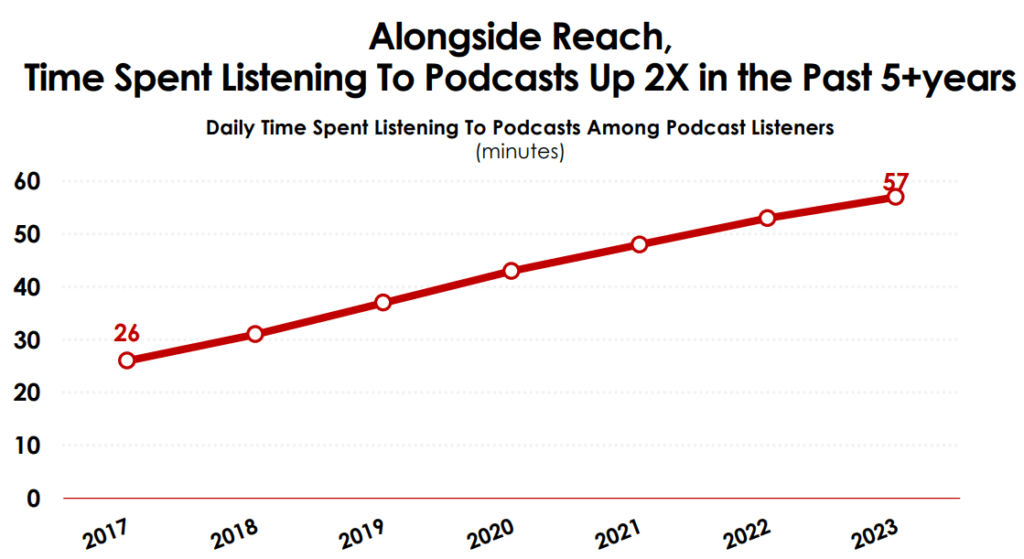 iHeart also took Netflix subscription metric and put it against Edison's Infinite Dial annual study to clarify that podcasting serves more weekly listeners than Netflix subscribers, resulting in a bold and delightful graphic: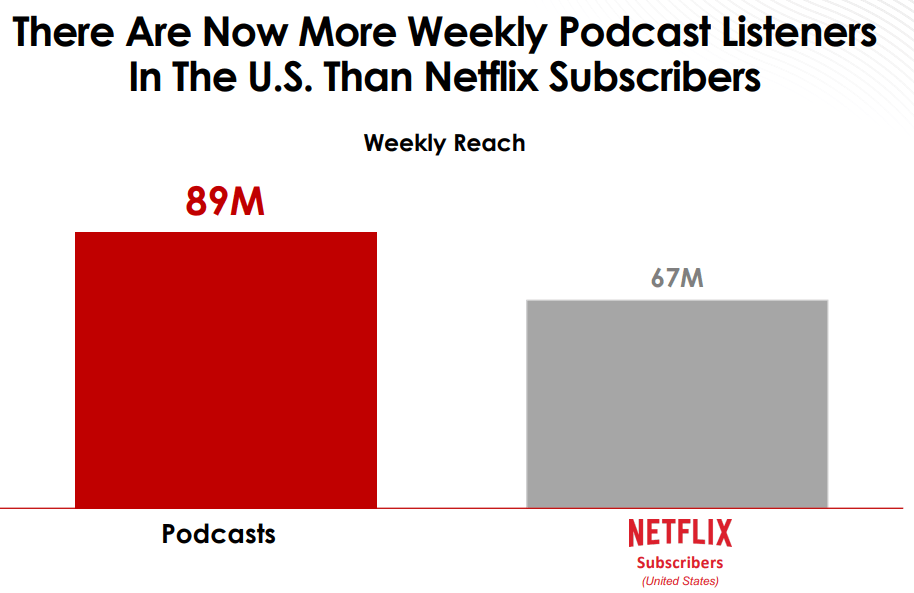 There's more to this report, including survey work which reveals why different age groups listen to podcasts, and what media experiences they give up to make room for increased podcast listening. Click HERE for more.
---