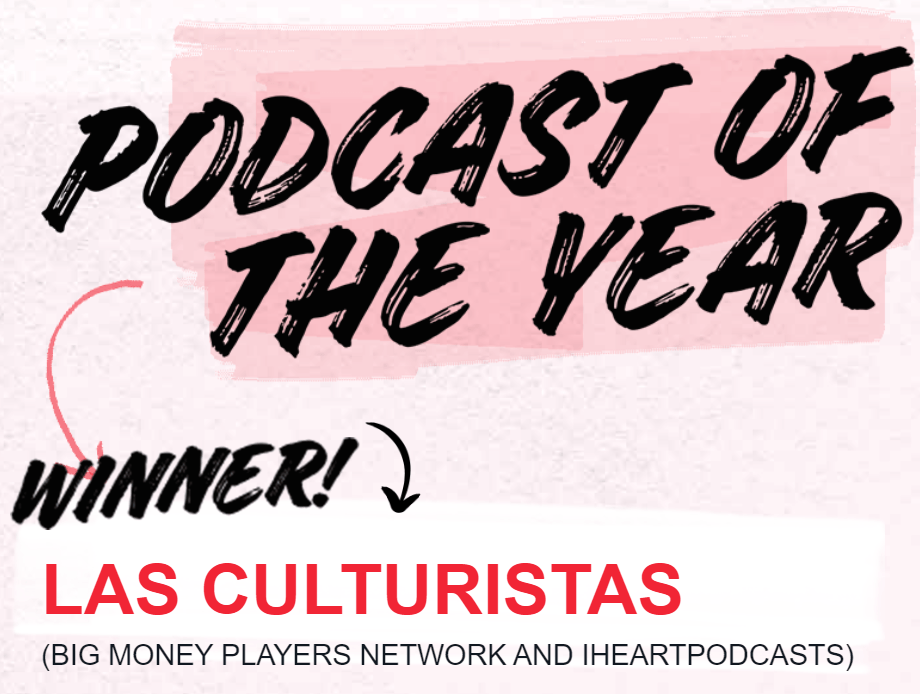 The annual iHeartPodcast Awards ceremony took place yesterday in a livestream online ceremony. Winners were selected in 28 categories, plus a grand prize Podcast of the Year winner — Las Culturistas produced by Big Money Players and iHeartPodcasts Network.
Additionally, three "Icon Awards" were bestowed to individuals:
Social Impact Awards (Dr. Joy Harden Bradford and Dr. Laurie Santos
The Pioneer Award (Kara Swisher)
Innovator Award (Ashley Flowers)
We trolled the list of nominees across all 28 categories to find some of the most-nominated producers. Following is a (possibly incomplete) list:
iHeartPodcasts: 18
Team Coco: 10
NPR: 6
Stitcher: 5
Wondery: 4
Audiochuck: 4
Pushkin: 4
Big Money Players Network (and iHeartPodcast): 3
New York Times: 3
Cadence13: 2
The Ringer: 3
Vox: 2
The complete list of nominees and winners is HERE; a more concise presentation is HERE.
The 2023 iHeartPodcast Awards is part of iHeartMedia's roster of nationally recognized events including the iHeartRadio Music Awards, the iHeartRadio Music Festival, the nationwide iHeartRadio Jingle Ball Concert Tour, iHeartRadio Fiesta Latina, iHeartCountry Festival, iHeartRadio ALTer Ego and iHeartRadio Wango Tango.
Executive producers for the 2023 iHeartPodcast Awards are John Sykes, Tom Poleman, Conal Byrne and Bart Peters for iHeartMedia, and Deviants Media Studio founder Ivan Dudynsky and show runner Jayson Belt. Proud sponsors of this year's event include Audible, Autonomy, Planet Oat Oatmilk and Progressive Insurance. More information can be found at iHeartPodcastAwards.com.
---