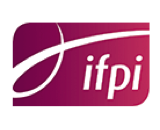 Latin America is making waves in the music world, both in creating and consuming music. IFPI Director of Insight and Analysis David Price presented recent findings from a report on Latin American music consumers at the Midem conference that capture that impact.
According to the IFPI's data, Latin America generated 16.8% growth in music revenue during 2018. Listeners in the region tend to be heavy music consumers, with 10.4% of them listening to 25.9 hours a week. Asia was the closest to that rate with 8.1% heavy consumers, followed by 5.4% in North America and 2.2% in Europe. Listening to 23.7 hours of music weekly classified as an active listener, and nearly half (47.1%) of Latin American respondents fell under that banner. Again, Asia and North America trailed notably farther with 37.2% and 31.1% active listeners. Latin American music fans listened to an average 22.4 hours a week, surpassing the 17.8 hour global average.
Listeners in Latin America are also heavy users of streaming services. Streaming generated 67% of music revenue for the region, compared with 46.9% of the global total. Monthly rates of listening to streaming services were also higher: 72% in Latin America, 68% in Asia, and 59% in Europe. IFPI noted that YouTube is a major player in streaming for Latin America, responsible for 49% of all listening on average.