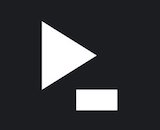 Classical music streaming company Idagio has inked a deal to add Warner Classics' catalog to its service. The Warner music, including new releases and its back catalog, will join the more than 650,000 tracks already available on Idagio. Warner Classics will also help create playlists for listeners that feature its material.
"We are excited that we can now also offer legendary recordings, from Rostropovich to Du Pré, Harnoncourt to Rattle, and much more," Idagio CEO Till Janczukowicz said. "All of these will be available, of course, in lossless sound and searchable through our unique interface."
"Idagio has worked on a new model and technological solution to ensure enhanced search functionality, specialist curation and audio quality," said Alain Lanceron, president of Warner Classics. "They care as much about delivering quality and choice to the audience and the artistic community, as we do at Warner Classics and Erato."
Idagio secured a series A funding round late last year to expand its service. Copyright restrictions have kept the company from launching in North America for now, but it operates in 72 markets around the world.