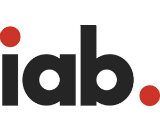 In December the Interactive Advertising Bureau announced a new annual schedule for its Podcast Upfront event, formerly in the fall. Going forward it would be a springtime event, planned for May 11-13 in 2021. Today the trade organization revealed its presenters.
Thirty partner brands will represent with some kind of participation. Eighteen Presenting partners are the headliners, giving virtual shows that spotlight their podcasts to an audience of advertisers and buyers, over three days. As with the 2020 showcase, the entire Upfront will be a virtual video event. If similar to the 2020 affair, the presentations will be prerecorded, some of them cast with a dozen or more participants, many containing earnest pitches with metrics, a few of them hilariously memorable.
The Podcast Upfront is an invitation-only event, targeted to media buyers.
Below is the logo montage for the presenting networks.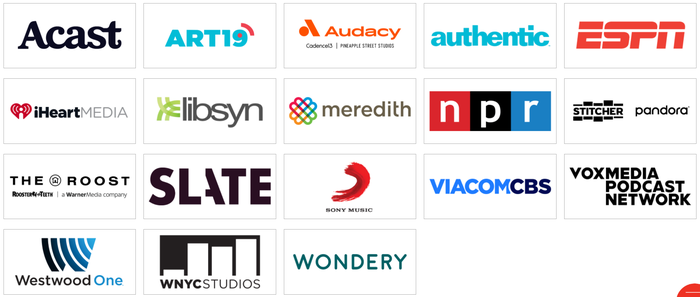 In addition to the main presenters, two Industry Insights Partners will engage with the event: AdsWizz and Podsights.
There are also 10 Showcase Partners which will be featured in some way:

Watch RAIN News and the RAIN Daily Digest (subscribe HERE) for detailed coverage.