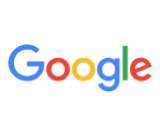 The Google Assistant voice AI platform has introduced two developments this week. First, it is adding a new tool for voice-driven shopping. Second, it's getting a new sound with its first celebrity cameo.
Walmart has rolled out voice-controlled grocery shopping through the Google Assistant platform. The AI can be reached with the command "Hey Google, talk to Walmart," then items can be added to the customer's cart. Using the tool frequently will lead to more personalized results, such as "add milk to my cart" defaulting to the brand and item that individual most frequently purchases. According to Engadget, Walmart previously left the Google Express online shopping tool to develop its own shopping feature with Google Assistant.
The other development is the result of a previously introduced plan for Google Assistant. The platform has officially debuted its first celebrity cameo voice. Beginning today, users can opt to have their Google Assistant adopt the voice of singer, songwriter, and activist John Legend. The feature can be enabled through a device's Google Assistant settings or with the command "Talk like a Legend." The cameo voice will only respond to a select set of queries and will only be available for a limited time.