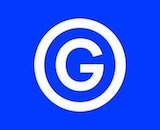 Gimlet Media recently announced the debut of Sandra, a scripted audio drama about a virtual assistant and the people who operate and use it, as part of its spring lineup. The podcast quickly became a hot property, and has already been picked up for premium television development. After what Variety dubbed "a competitive situation," the rights to Sandra went to independent studio Wiip.
"Wiip is committed to supporting bold, creative content," said Paul Lee, the former ABC Entertainment president who now heads Wiip. "Sandra is the latest example that Gimlet Pictures has mastered the art of storytelling, and we're excited to partner with them to bring Sandra's compelling and complex world to life on screen."
Gimlet Pictures, the recently launched arm of Gimlet Media focused on visual media development, will produce the TV series. Several of Gimlet's shows have made the transition to television and film projects, and the new division ensures that the company can retain some amount of control in re-envisioning its shows to other media.