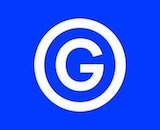 Gimlet Media has shared its spring lineup of three new original podcasts. The programming includes some new ventures for the company, such as its first foray into a sports show. Here are the new podcasts:
Sandra: This scripted fiction series brings in Hollywood talents Kristin Wiig, Alia Shawkat, and Ethan Hawke. Sandra is a virtual assistant like Siri or Alexa. The show is about the people who use the Sandra service and the Sandra operator who gets to know them. All seven episodes will be available on April 18.
The Habitat: Host Lynn Levy observed a real experiment about people living in a habitat in Hawaii designed to mimic the red planet Mars. Six people are spending a year there in a simulation of what astronaut's lives would be like and how humans can better prepare to potentially live on Mars for real. All seven episodes will be available on April 18.
We Came To Win: This podcast is Gimlet's first sports series. The program will share the stories of memorable soccer matches through the years as a lead-up to the 2018 World Cup. Soccer journalist Nando Vila hosts the program, which premieres on April 25.