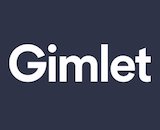 Gimlet Media's production staff announced plans to unionize with the Writers Guild of America, East two weeks ago. However, the team's efforts may not have an easy or straightforward path to success.
The main source of information about unionization efforts has been a Twitter account representing the production team. This union group said today that instead of voluntarily recognizing their organization, Gimlet's legal team gave a counter offer. The management has reportedly called for a cut of 30 people from the proposed unit and a revote on the union without those individuals.
The union's tweets point toward an ongoing and tense negotiation if recognition is to be reached. Gimlet Media has not made any official statement about the union or the negotiation process.
The production team said earlier this month that its goals in unionizing included transparency, clarity, and intellectual property protections.