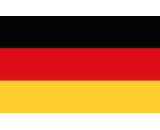 The German Music Publishers Association held its annual meeting yesterday and royalty rates from streaming services were a hot topic. President Rolf Budde had some strong words about the state of compensation for songwriters.
"The 60,000 composers, lyricists and music publishers must not be sacrificed on the altar of digital music," he said. "It is high time that streaming services with their 'gold rush' mentality stopped ignoring creative people and jeopardizing their livelihoods." Budde applauded the German publishers that are working to get a bigger portion of royalties to songwriters.
This isn't the first time Budde has critiqued the current splits in the online music field. When collection society GEMA, where he is on the advisory board, posted its 2014 revenue, Budde called the streaming royalty splits "horrific" for writers and composers.
The arguments coming out of Germany echo many found in other countries. In the U.S., one of the loudest spokesmen for changing royalty rates is Sony/ATV's boss Martin Bandier. In December, he shared the amounts some of Sony's Grammy-nominated writers made from Pandora. Bandier's language has been less incendiary than Budde's but just as determined: "Success should not come at the expense of songwriters whose songs are essential for these services to exist and thrive."