In a landmark piece of bizdev for popular podcast Gastropod, the show is tying up with Eater, a Vox Media property. The Eater/Vox promotion and sales machinery will handle Gastropod's marketing, ad sales, and distribution. The announcement also promises "editorial collaborations and extensions." It is not an acquisition; Gastropod remains independently owned.
Gastropod, launched in 2014 by journalists Cynthia Graber and Nicola Twilley, has posted 161 episodes in a weekly schedule. Most episodes are about 45 minutes long. Listening to a recent show, we did not hear any sponsorship messages. The show does accept Patreon sponsors, and has 791 of them.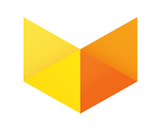 Eater was founded in 2005, and acquired by Vox Media in 2012 in its absorption of the Curbed Network.
"I am such a fan of Gastropod's smart, authoritative, and compelling work," says Eater editor-in-chief and SVP at Vox Media Amanda Kludt. "Like us, they are committed to telling interesting and entertaining stories around food and invest in the quality of their reporting and research, but their focus on audio and on examining food issues through the lens of science and history brings an entirely fresh perspective and audience to our portfolio."
"Vox Media is such a strong media brand, and Eater plays such a major role in food coverage nationally — we knew that this had the potential to be an incredibly exciting step for Gastropod. We're already overflowing with ideas about how we can come up with great new storytelling in partnership with all the amazing reporters at Eater, as well as bringing Gastropod's unique take on food to Eater's audience and Vox Media Podcast Network listeners," says Gastropod co-host Cynthia Graber.
"Longtime Gastropod listeners will know that, although we're entertaining and informal, we are also journalists, with strong journalistic values. Curiosity, integrity, accuracy, and nuanced, critical reporting are at the heart of what we do — and that's why we feel at home at the Vox Media Podcast Network and Eater. We're proud of what we've built from scratch as an independent podcast, and delighted to find a partner that shares our values — and our undying fascination with all things food and drink — to help the show reach a new audience and fulfil its potential as the most popular food podcast in America," says Gastropod co-host Nicola Twilley.
.