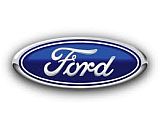 Ford Motor Company has announced that it will, after all, put AM radio reception in its 2024 cars. The company previously announced it was ditching the venerable and useful broadcast format. AM Radio was first installed in auto dashboards in the 1920s, and has continued to sit alongside FM for a hundred years.
When Ford recently announced that it would eliminate the stalwart band from new cars going forward, Senators Ed Markey and Ted Cruz jumped into the breach with a bid for legislation which would mandate AM inclusion in all cars as standard equipment (no itemized extra charge). It was/is called the AM for Every Vehicle Act. The effort to pass that bill continues even as Ford wisely avoided crashing into it.
AM radio remains popular with older baby boomers, according to Forbes. About one-third of AM radio listeners are older than 65.
In addition to reversing course for its 2024 vehicles, Ford will restore AM in two 2023 EV models. (We are unclear about how this will be accomplished.)
The NAB is happy, of course, with CEO Curtis LeGeyt noting "the decision will keep Americans safe and informed, particularly in times of emergency. With tens of millions of listeners, AM radio continues to serve as a vital lifeline to the public and a critical source of community news and exchange of diverse ideas."
While the focus has been on Ford, because of its outsized scale and influence, other car builders (e.g. Tesla, BMW, Volkswagen and Mazda), have not reversed previous decisions to remove AM, and would be subject to the AM for Every Vehicle Act if it becomes law.