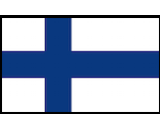 The IFPI has another half-year report, this one from its Finnish branch. Total recorded music revenue increased 0.5% for the first half in Finland for a total of €15.12 million. Subscription streaming posted the most growth, up 39.9% to €8.95 million.
Most other categories, however, posted declines. The physical music market followed the global trend with a drop of 29.6% while downloads fell 17.6% for albums and 25.9% for singles. The big surprise in Finland was the drop of 4.9% in revenue from ad-funded streaming, which includes YouTube.
The declines for the first half are much milder than the ones over the past year in Finland. The recorded music income in 2014 fell 14%, so even a small overall gain for the half is some encouragement. Streaming was the big source of growth over the course of 2014, with all sources up 38% and subscriptions in particular rising 19.6%.