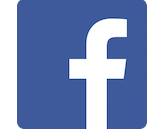 As Facebook assembled a sizable music team, the expectation was that the social network might apply that expertise to video content. The company does appear to be following that plan, with the addition of 1,000 free audio tracks to the Facebook Sound Collection that can be used as background for videos. The tracks include a range of genres and are tagged by mood, length, and type of vocals. Most of the performers are unknowns.
This launch is part of the Facebook for Creators program. This effort is designed to provide tools for video creators to amass larger followings on both Facebook and Instagram. The program also has a collection of more than 1,500 sound effects.
In time, more familiar performers might be appearing in the sound collection. Facebook has been reportedly working on deals with the major labels for the same purpose.