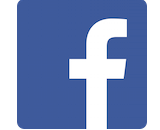 Facebook continues to find new ways to encourage its users to take advantage of the social network's deals with music labels. The latest is an option to add audio tracks to photo and video posts. The feature began testing globally this week on both the News Feed and Stories post formats. Facebook lets the person choose which portion of the song they want to use for their post, and the names of the song and artist are visible to their social connections.
"Adding music to your Stories goes beyond sharing what you're listening to — it adds context and lets you creatively express yourself," Facebook Stories Product Designer Maya Patterson told Engadget.
Facebook blazed through licensing deals with labels of all sizes over the past year. All those negotiations also resulted in a music video-inspired feature called Lip Sync Live and options to add audio to 360-degree video posts.