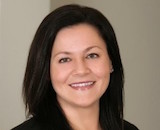 Entercom has hired two executives for its Radio.com brand in a move to strengthen that digital property within the broadcaster's portfolio. First, Pamela Russo has been named as senior vice president and general manager. She will focus on the advertiser and consumer products, client development and revenue growth, content and talent partnerships, distribution strategy, and audience development. Russo joins Radio.com from Meredith Corporation, where she led digital strategy and operations for the media portfolio. She has also worked in similar capacities at Discovery Communications and TMZ.com.
"I am thrilled to be part of Radio.com at this inflection point in the brand's development," Russo said. "This is a great time to be in the digital audio business with rapid innovation happening across streaming, podcasting, and personalized media consumption platforms. I look forward to working with the talented leaders and creators across Entercom to make Radio.com a leader in the category."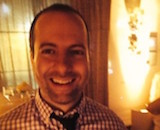 The second hire is Christopher Rosen, who will be the editorial director for Radio.com. He will lead content development, editorial, and video strategy for the platform, with a focus on exclusive and original content for the national platform and station portfolio. Rosen was most recently the executive editor for digital properties at Entertainment Weekly.
"I am excited to join Radio.com in this newly created role and can't wait to implement innovative editorial strategies to create the engaging and compelling content that we know the audience wants," said Rosen. "Entercom is the only company with such a large and unique footprint of preeminent brands across news, sports, music, and podcasts, positioning Radio.com to truly stand alone. I look forward to working with the amazing talent across the entire company to bring the brand to life, and help ensure its future success."