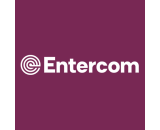 Entercom shared two audio announcements yesterday. First, the company has partnered with Apple to make its stations available on Apple Music and Siri-enabled devices. The move is part of Apple's recently released iOS13 update, which includes more radio options for mobile devices. Other companies, including TuneIn, are also leveraging this software update to bring radio programming to Apple platforms.
"Today marks an exciting new day in audio," Entercom Chairman, President, and CEO David Field said. "We are delighted to partner with Apple to provide listeners with enhanced access to our lineup of many of the country's leading radio brands and personalities and other rich audio content. By integrating radio directly into their latest technology, Apple sends a clear message about the importance of local radio, the country's number one reach medium."
The second development is the addition of new content distribution partnerships. The deal will see RADIO.COM, Entercom's digital audio app, launch live channels for Alpha Media and for Salem Media Group. It will also house premium on-demand audio and podcasts from the broadcast companies.
Entercom has been making decisive moves into podcasting in the past few months. In an interview on Variety's Strictly Business show, Field explained that Entercom was waiting for its podcasting push until after it had finished its merger with CBS Radio.