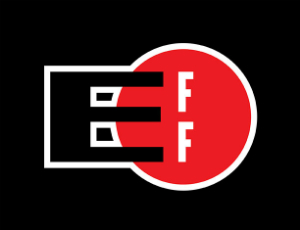 The Electronic Frontier Foundation (EFF), a kind of sheriff's office for civil liberties on the Internet, has received an encouraging ruling from a government office that regulates patent reviews. The judgment clears the way for the EFF to challenge the validity of a controversial lawsuit against podcaster Adam Carrola and other podcast publishers.
The lawsuit is widely regarded as a trolling suit, brought by a Texas company called Personal Audio, which claims to own a patent essential to podcasting. In essence, in the EFF's language, Persona Audio claims to have invented podcasting.
The EFF has taken up the case by petitioning the Patent Trial and Appeal Board (PTAB) for permission to challenge the patent itself. The EFF is not litigating the Corrola suit, but taking a parallel action which, if successful, would neuter the podcaster lawsuits.
What would success look like? the cleanest victory for the EFF would happen if the PTAB reviewed the Personal Audio patent with the EFF's counter-evidence of its validity, and invalidated the existing patent. In granting the EFF's right to proceed, the PTAB establishes a "reasonably likelihood" that the EFF's argument would be successful, and the patent overturned.
At stake, potentially, is the freedom of podcasting to exist as a category of personal publishing, unburdened by a licensing cost for the basic platform of downloadable audio. If Personal Audio prevails in setting courtroom precedent for the legitimacy of its patent, other popular podcasts could "fall like dominoes," according to Adam Carrola. Carrola publishes one of the most popular podcasts, and has developed a small network of Internet programs. Personal Audio has offered a $3-million settlement.