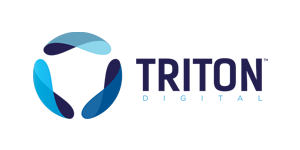 Most podcast rankers illuminate the concentration and stability of success — in other words, they don't change much. Triton Digital's every-four-weeks list of ranked 100 shows provides more oxygen, enabling rising shows to breathe in the exposure.
'The latest report, representing Feb. 1 through Feb. 28 (an instance of the four-week schedule aligning with a calendar month, probably as rare as an eclipse) shows eight podcasts climbing into the Top 100 Podcasts by Downloads chart. They are:
Mommy Doomsday (#46, Stitcher Media)
And That's Why We Drink (#48, Kast Media)
Myths and Legends (#71, Kast Media)
Mad Money w/ Jim Cramer (#72, NBCUniversal News Group)
IMPAULSIVE (#84 Kast Media)
The Viall Files (#91 Kast Media)
This Past Weekend (#94 Kast Media)
Rotten Mango (#99, Audioboom)
Kast Media the clear winner of the new-entry sweepstakes.
On the publisher side, which ranks the top 15, it's the same cohort, with slight and unremarkable shifts of position. They are:
NPR
Stitcher Media
Entercom/Cadence13/Pineapple Street Studios
Cumulus Media/Westwood One
Audioboom
NBCUniversal News Group
Wondery
AdLarge/cabana
Kast Media
WarnerMedia
FOX News Podcasts
Salem Communications
All Things Comedy
CBC/Radio-Canada
Bonneville International
As always, the Triton U.S. Podcast Report includes Triton Digital measurement clients.
.