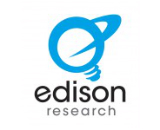 Edison Research has released its always-interesting Top Podcasts list, this one for all of 2021. (See the bottom of this post.) The Joe Rogan Experience is atop the list, followed by The Daily at #2. The entire top ten podcasts are the same as in the Q4 list, with a slight bit of order shuffling.
Edison's reckoning of top podcasts is importantly different from Podtrac, Triton Digital, and other machine-based measurements which limit the field to clients of the measurement service. That is exactly why The Joe Rogan Experience, which cannot be machine-measured by any entity outside of Spotify, does claim its popular status in Edison's list.
The survey result is derived from data collected continuously Q1 2021 – Q4 2021, from surveying weekly podcast consumers ages 18 and older in the U.S. Participants indicate which podcasts they listened to in the past week. Edison also collects demographic, psychographic, and purchase behavior information which is not included in the public Top 50 list. It's all part of the Podcast Consumer Tracker subscription service conducted by Edison Research.
In a delightful new feature of this release, Edison links to an interactive version of the Top 50 2021 list, sortable by column. (See it HERE.) In that tool we see that NPR leads the network roster with six of the Top 50, plus two others associated with NPR member stations WBEZ (Wait Wait… Don't Tell Me!) and WHYY (Fresh Air). iHeartRadio (which is the regular #1 network in Podtrac's monthly ranker) is represented with one show — Stuff You Should Know.
Here is the rank-sorted Top 50 Podcasts 2021 list: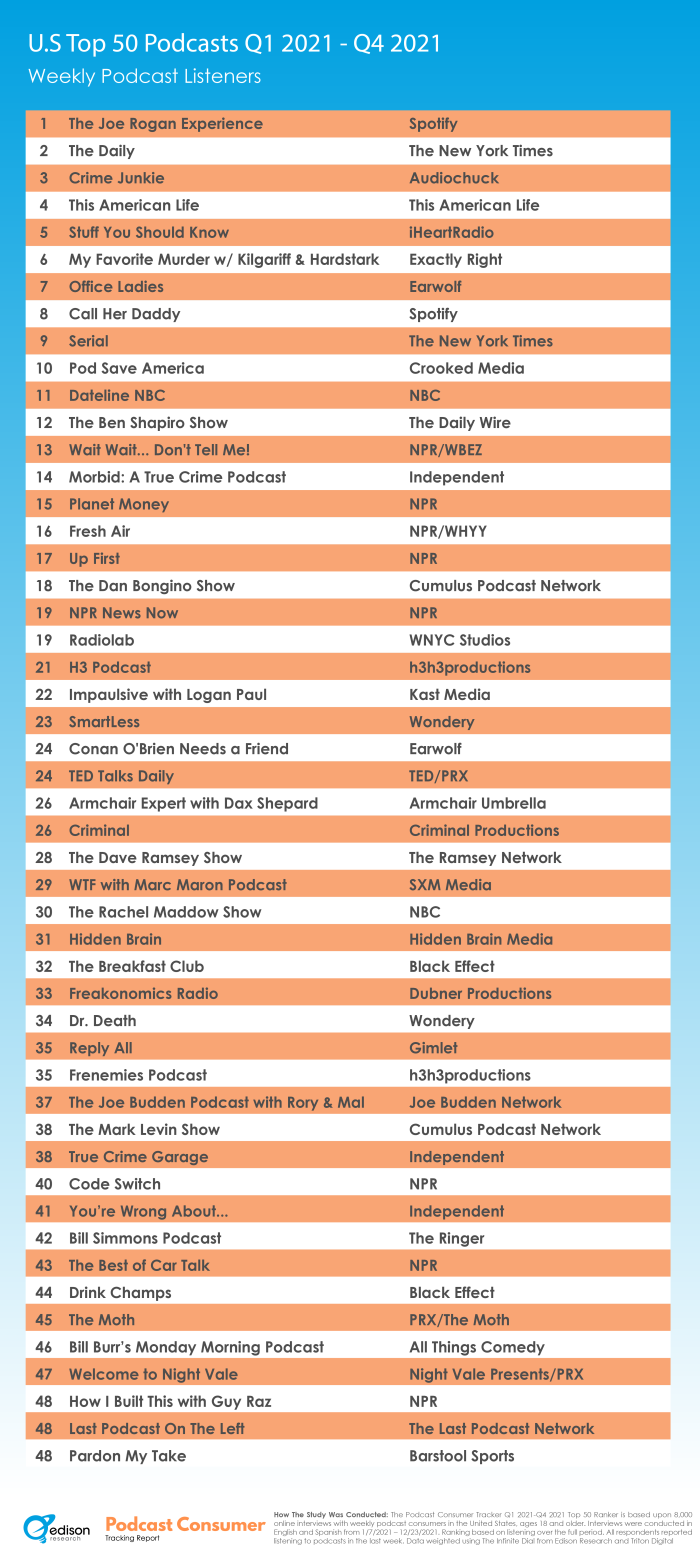 .