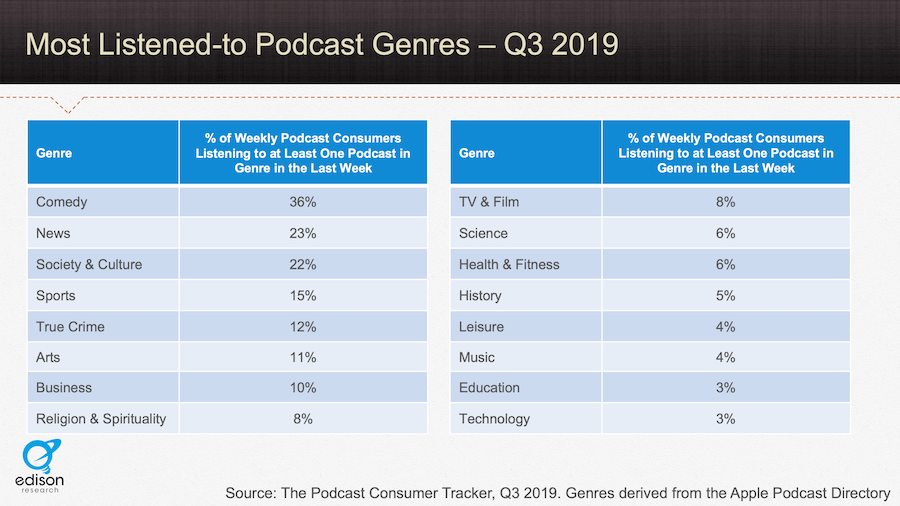 Edison Research has released the latest edition of its Podcast Consumer Tracker to subscribers. In a blog post, the company publicly shared shared the most popular genres for weekly listeners during the third quarter of 2019. The results are based on the shows respondents submitted as their weekly listening regiment and paired them with Apple's categories.
Comedy was the top genre, with 36% of weekly podcast consumers tuning in to at least one show in that style in the past week. News and Society & Culture were the second and third most-popular genres, each with 23% and 22% shares. Sports, True Crime, Arts, and Business made up the next tier of category popularity.
Edison noted that the results do not correspond to rates of downloads, and that listeners might have shows from multiple genres in their weekly audio routines.