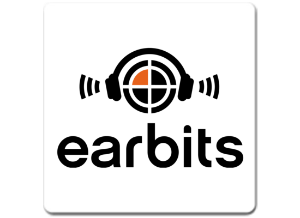 Earbits, an interactive music service specializing in independent music with unique business and revenue models, is closing as of Monday. CEO Joey Flores sent an email to registered users, announcing the decision and noting that it is "particularly painful to us here at Earbits."
Earbits went down an unusual path in providing new kinds of value to listeners and artists. In the theory that royalty payments might not be as valuable as audience engagement, Earbits connected its audience to bands via artist merchandise, mailing lists, and social sharing. When a listeners shared a track play on Facebook or Twitter, for example, the listener earned "Groovies," Earbits currency that could be spent using enhanced app features. High-value interactions, like joining a band's mailing list, earned more Groovies.
According to Flores, the model proved out in some ways. "We proved to ourselves and a substantial number of artists and listeners that our concept does work, that our vision is what the industry and larger streaming providers need to be doing in order to create more value, but that we simply needed a lot more capital to pursue such an aggressive mission properly. In trying to build a digital media, two sided marketplace in an already tough industry, it appears we bit off more than we could chew."
Earbits operated for found and a half years. The company was located in Venice, California, and had raised $630-thousand in funding, according to Crunchbase.