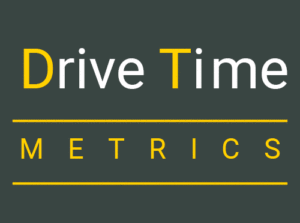 Drive Time Metrics (DTM), a connected car tech startup, announced that it has been awarded a patent for its core technology which collects, measures, and analyzes in-car media use. After four years in process, the patent positions DTM to provide a key measurements and in-car audience behavior insights to audio publishers such as broadcast radio and music services.
"DTM delivers valuable new analytics both to its Automotive OEM partners, providing them with new insights into their customers tastes and preferences, and to its media clients, providing them with new tools to optimize their programming," said Roderick MacKenzie DTM's CEO.
The technology has been tested across dozens of thousands of users while driving, RAIN News learned from Robert Maccini, Founder and CFO of Drive Time Metrics. The intent is to scale engagement with DTM technology to millions of vehicles in multiple markets, creating enormous datasets at a scale that dwarfs Nielsen's PPM/diary business, inasmuch as the enterprise applies to radio listening. "The radio industry will now have measurement at scale allowing more accuracy and deeper insights," noted Rob Favre, Director and Product Manager.
The applicability of data insights goes beyond illuminating the radio industry, expanding to include all audio sources whose signals move through the car's electronics. On a global scale that means AM/FM/HD/DAB, satellite radio, CDs, and internet services like Pandora, Spotify, and iHeartRadio. Additionally, Robert Maccini told RAIN News that the DTM technology tracks GPS and odometer, creating intriguing and compelling possibilities for measuring consumer behavior in response to audio marketing, and verifying advertising effectiveness. There is a media measurement aspect as well — the technology can track which songs are played, skipped, etc., according to Maccini.
"We believe that the large data set derived from vehicles will have a tremendous impact on the quality of audio measurement and ad attribution services, allowing audio to prove its effectiveness," Maccini said. "This is a giant step for the automotive, media and advertising industries."