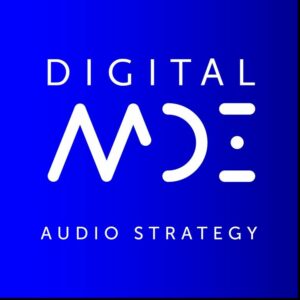 In Italy, Thirty-one percent of survey respondents listen to podcasts monthly at least. That's a headline result from the third edition of the Ipsos Digital Audio Survey, presented by Milan-based podcast consultancy DigitalMDE. The results were sent to RAIN by DigitalMDE founder and CEO, Mirko Lagonegro.
The monthly listener metric represents a slight rise from the previous year, which registered 30% of respondents. Two years ago the number was 25%.
Most listening (81%) occurs in the home, with much less occuring in the car or while walking.
Importantly to advertisers, 59% of survey respondents said they listened to the whole length of each episode. (We don't see any metrics about ad-skipping.)
These and other interesting survey results are presented in the infographic below.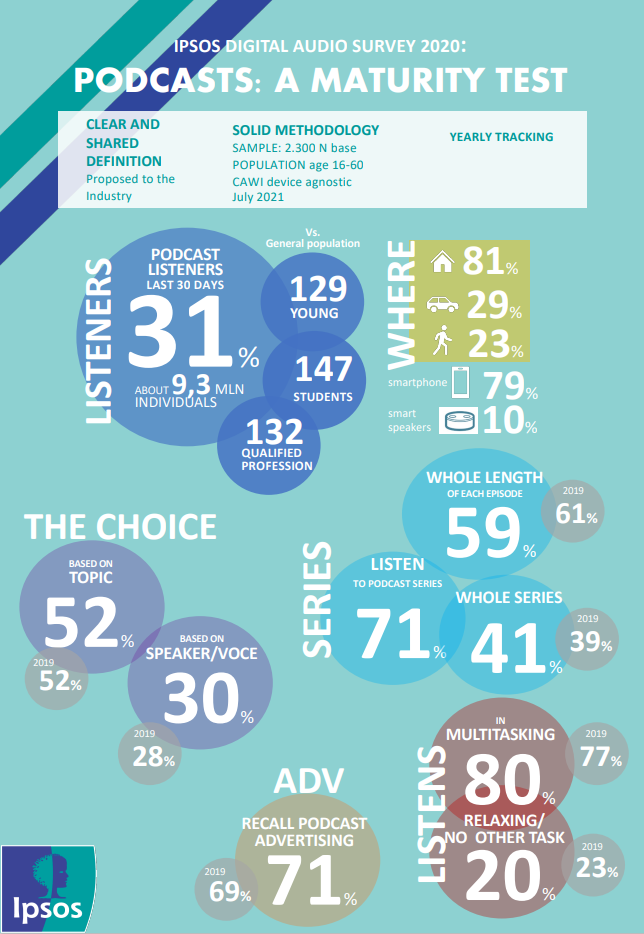 .