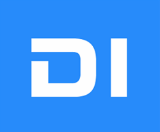 Taking advantage of U.S. investing regulations started in 2012, electronic music streaming specialist Digitally Imported (DI.FM) has launched a crowdfunding campaign for non-institutional investing. With a current valuation of $12 million, the company is looking to raise as much as $1.07 million on the Wefunder platform. And funds raised through this service will go toward user acquisition and converting free listeners to paid subscribers. DI.FM also said it is looking to expand into the UK and Germany.
Digitally Imported is one of the online music companies drawing a hard line on the importance of human curation in their music library. The platform's core approach is lean-back listening, with a range of stations and radio-style shows. Its Premium option offers ad-free listening, improved audio quality, and on-demand listening options.
DI.FM isn't the only music company turning to the general public for big investments. 8tracks pursued a unique path with a Regulation A crowdfunding offering in 2016 through SeedInvest. Neil Young's Pono Music project made big headlines and big bucks on both Kickstarter and Crowdfunder. However, both of these companies hit some bumps in their efforts. 8tracks raised about $2 million of its $5 million goal. The very strange Pono Music saga is entering a new chapter rebranded as Xstream. The genre focus of DI.FM could be a benefit in its latest efforts, with many popular artists and producers as well as fans using its service. We'll be watching closely to see how investors respond to this campaign and how it impacts DI.FM's valuation.