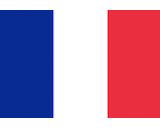 France's music trade group SNEP reported that the nation's digital revenue surpassed physical revenue last year. Overall, the French market posted 1.8% growth for its recorded music market in 2018, reaching €735 million. Digital sources generated €335 million of that total.
Revenue from subscription streaming increased 23% for the year and became the nation's top revenue source with 41% of all music sales. SNEP reported that nearly half of French listeners (46%) now use streaming services, with 5.5 million people paying for a music subscription. Free listening on both streaming audio and video platforms generated a 10% market share.
Overall, streaming has been growing in France. The nation reported a 35% rise to 57.5 billion audio streams in 2018.