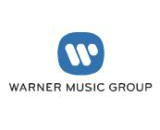 Warner Music Group posted its financial results for the fourth quarter and full financial year. The results showed another year where streaming helped drive growth for a major music company. Warner did not break out its streaming revenue, but the digital shares include that performance.
Quarterly revenue rose 9% to $917 million, up from $841 in its final quarter of 2016. Digital revenue increased 20% for the quarter, reaching $491 million. Recorded music revenue rose 9.9% to $767 million, including digital revenue of $442 million. The company noted that the digital growth reflected streaming's continued role in the music industry.
Warner posted a net loss of $38 million in the quarter, growing from the Q4 2016 net loss of $3 million. The company credited the larger loss to higher than expected expenses, including investment losses from the write-down of digital investments.
Total revenue for the major label increased 10.2% across its 2017 fiscal year, reaching nearly $3.58 billion. Digital revenue totaled $1.87 billion, up 25% from almost $1.5 billion in 2016. For recorded music, the full-year revenue totaled $3.02 billion. Digital recorded music revenue was again a key driver, growing 24% to $1.69 billion. Warner reported a net income of $149 million, up from $30 million in the year prior.
"Our momentum is solid and sustainable," WMG Executive Vice President and CFO Eric Levin said of the results.