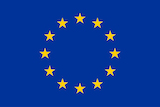 A new coalition called Digital Music Europe will bring together several streaming music platforms and other digital music companies to represent their interests in the EU government. Deezer CEO Hans-Holger Albrecht will be the group's president and Spotify Director of EU Regulatory Affairs Olivia Regnier will be the chairman. The group also includes representatives from SoundCloud, Qobuz, and 7digital.
"For a decade, European digital music companies have led the transformation of the music industry globally," Albrecht said. "Bringing these companies together to create DME is a great opportunity to highlight European leadership in this sector, inspire other European entrepreneurs and create a unique voice with policy-makers."
DME is already involved in topics such as copyright, geo-blocking, online platforms, e-privacy, data transfers, digital contracts, and taxation. The group will work towards creating a legislative and regulatory framework for the growth of digital music, artists, and listeners.