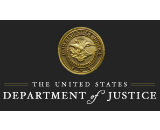 Consent decrees are back in the headlines. This time, it's because the Department of Justice is appealing the decision by federal Judge Louis Stanton about fractional licensing. The DoJ response means that the second circuit court of appeals will hear the case.
The Department of Justice's August ruling said that consent decrees for performing rights organizations must have full-works licensing. This policy is for compositions with multiple songwriters. Full-works licensing would, in select cases, allow individual authors to license the entire work rather than requiring separate licenses from each songwriter. Stanton, BMI's rate court judge, determined that the company's consent decree "neither bars fractional licensing nor requires full-work licensing."
"It is unfortunate that the DOJ continues to fight for an interpretation of BMI's consent decree that is at odds with hundreds of thousands of songwriters and composers, the country's two largest performing rights organizations, numerous publishers and members of the music community, members of Congress, a U.S. Governor, the U.S. Copyright Office and, in Judge Stanton, a federal judge," BMI President and CEO Mike O'Neill said.
ASCAP, the other top PRO in the country, also weighed in on the appeal. "The Second Circuit's ruling in this case will affect the rights of more than a million American songwriters and composers, thousands of whom have expressed strong opposition to the DOJ's position, and we are hopeful the Court will affirm Judge Stanton's decision," ASCAP said in a statement.