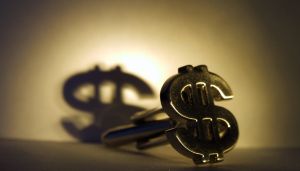 The U.S. Department of Justice has officially opened a new review of the consent decrees governing ASCAP and BMI. Both performance rights organizations have operated their copyright management systems under these rules for more than 75 years. The review will examine whether the decrees should continue in their current state, receive modifications, or be ended entirely.
"The ASCAP and BMI decrees have been in existence in some form for over seventy-five years and have effectively regulated how musicians are compensated for the public performance of their musical creations," said Makan Delrahim, assistant attorney general for the Department's antitrust division. "There have been many changes in the music industry during this time, and the needs of music creators and music users have continued to evolve. It is important for the Division to reassess periodically whether these decrees continue to serve the American consumer and whether they should be changed to achieve greater efficiency and enhance competition in light of innovations in the industry."
ASCAP and BMI issued a joint open letter at the start of the year to lay out their own vision for how consent decrees should adapt in response to a changed music market. Now that the review is under way, both groups have released their own statements reiterating their calls for adjustments.
"The DOJ's long-anticipated review of the BMI and ASCAP consent decrees and call for public comment represent an opportunity to do what BMI has been advocating for years – modernize music licensing," BMI said. "BMI and ASCAP have already issued an open letter in which we share a proposed solution for the industry that will benefit music creators and licensees alike. We look forward to working with the DOJ, licensees and our other music partners to help ensure a smooth process that safeguards a vibrant future for music."
"Thanks to the DOJ's review, we now have the unique opportunity to reimagine the music marketplace in today's digital age," ASCAP CEO Elizabeth Matthews said. "A more flexible framework with less government regulation will allow us to compete in a free market, which we believe is the best way for our music creators to be rewarded for the value of their music. A free market would level the playing field, encourage competition and allow us to innovate on behalf of music creators and licensees alike, while ensuring fair compensation for songwriters."
Songwriters, publishers, licensees, and other interested industry professionals can contribute their public comment on the consent decrees through the antitrust division's website. Comments will be open through July 10, 2019.