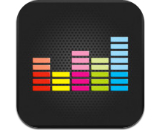 Deezer's first foray into the U.S. was a much-discussed Elite plan that centered on an exclusive partnership with Sonos. As previously forecast, the Elite offering is now available in all of Deezer's markets, but still only on Sonos speaker hardware. That means listeners in 150 countries now have access to the CD-quality streaming service.
High-def streaming services are of growing interest to industry insiders and audiophiles alike, but Deezer stands out for its approach of tackling specific market niches one at a time. Deezer CMO Beth Murphy told RAIN News about the company's strategy back in December.
The company's global hi-fi competition will include Tidal and WiMP, which were recently acquired by Jay-Z.