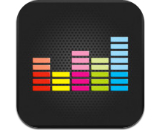 Deezer has made significant inroads in the streaming ecosystem of Europe, but soon it will make its first landing in the U.S. The first service it will offer to American listeners is called Deezer Elite. For a monthly subscription of $19.99, listeners can stream lossless FLAC files. It will also eventually include personalized song recommendations and uploads of listeners' own high-quality files for future streaming.
Initially, the plan will require listeners to use a Sonos speaker system to stream the tunes, although those people will get a discount on the monthly fee. The Verge reported that Deezer will expand its Elite service to more platforms over time. It also has plans to launch a normal tier of its Deezer streaming product.
The combination of requiring certain hardware and the high monthly price of Deezer Elite makes it a tough sell at first glance. But Tyler Goldman, the company's North American CEO, said the Elite subscription is for a particular niche audience. "We did a lot of research, and consumers were quite dissatisfied that over time they had moved backward in audio quality from vinyl to CDs to MP3s," Goldman said.
The sheer number of hi-fi-focused services popping up indicates that many other companies are also seeing that opportunity to reach discerning American listeners. Norway's WiMP recently announced a hi-fi streaming service launch in the U.S. and the UK. Pono Music continues to collect millions from excited investors. At this stage, the uncertainty is not whether there's interest, but rather how many different services in the audiophile niche will be able to stay afloat in the long term. Especially when these services involve a premium price, it seems most likely that listeners will pick a single platform of choice and stick with it, so there may be less room for multiple rivals as there is in the lower-cost and free streaming markets.
The Elite plan will be available in beta for U.S. Sonos customers on Sept. 15.