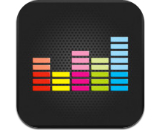 Deezer has inked a partnership with Cable & Wireless Communications, a telecom in Latin America and the Carribean. According to the CWC press release, music is the second most popular feature for the region's mobile users. "As our customers embrace a 'digital lifestyle,' increasingly they also want to listen to whatever they want, whenever and wherever," CWC CEO Phil Bentley said.
The telecom will be offering the Deezer Premium+ standalone service. It will be available to customers on the LIME, BTC, and Cable & Wireless Panama customers across CWC's 15 markets. The release indicated that additional bundle models would also be available soon.
Deezer entered into several arrangements with telecoms, giving extra global reach to the already international company. Most recently, the streaming platform has been extending into Africa thanks to reported deals with Millicom and with Vodacom.