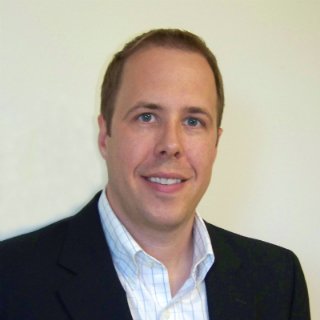 Broadcast radio competes with pureplay streaming audio in two ways. First, in a platform-vs-platform context, over-the-air is pitched against Internet delivery. Second, radio station webcasts compete for share of advertisers that are building digital campaigns to reach targeted audiences.
Paul Cramer, EVP of Publisher Development at Triton Digital, recently addressed an audience of broadcasters with strategy points for 2015. We noticed that half his points were related to acquiring user data through user registration. That tactic is more consistently practiced by pureplay audio platforms.
We reached out to Paul Cramer to dig into data, smart impressions, and programmatic advertising. He talked about the need to dis-anonymize users.
"Historically radio has done a good job building databases, but the focus has been quantity over quality. So we're challenging broadcasters to look at smart databases, and dis-anonymizing that audience. Radio has always don a good job creating target demographics based on brands, as we evolve into a programmatic marketplace, it's important to be able to discretely identify each of those consumers."
Registering users gives audio publishers a crucial three-point profile of users, called ZAG (zip, age, gender), which is the key to entering the programmatic buying platforms. Cramer told us that advertisers are losing interest in non-ZAG campaigns.
"We want to get ZAG: Zip, Age, and Gender," Paul Cramer told us. "That opens up a whole new world of targetability and additional revenue. As we've seen in display and video, which have gone to programmatic marketplaces, audio is following suit. Therefore there's waning interest — and waning CPMs — in anonymous impressions. ZAG is the first step in dis-anonymizing the audience. Beyond that, whatever information we can build on how the listener interacts with the station, their behavioral characteristics, build up even more targeting criteria to the demand side."
Mindful of a recent eMarketer projection that programmatic ad buying of web display media would double in the next two years, from $10-billion to $20-billion, we asked Paul Cramer for an update of programmatic in audio.
"The marketplace for programmatic audio is evolving very rapidly. DAAST [the Digital Audio Ad Serving Template, a specification designed by the Interactive Advertising Bureau] has brought consistency and comparability to the market. It will accelerate the pace at which the market matures on the demand side. We need to do the same on the supply side — which means dis-anonymizing the audience so we can tap into the national advertisers which are interested in smart impressions that are targetable."
Cramer also mentioned Data Management Platforms (DMPs), which extract meaningful information from large datasets, turning high-volume information into smart information for more targeted selling and buying of audio inventory.
"Data Management Platforms open up thing that are completely new to broadcasters, like re-targeting. For instance, Delta airlines can target listeners who have been on its website recently searching for flights, to let them know about a sale happening in the future. This is powerful stuff."
Is it all about programmatic, and selling to national advertisers? Not entirely, Cramer told us.
"Even outside of programmatic, having this information is important in a local market. As we know, there's significant pureplay broadcasters getting into the top-50 markets, espousing the value of their ability to reach the right listener at the right time, with the right message. There's no reason traditional broadcasters can't do the same thing, targeting local advertising to their online audiences, just like the pureplays."
As important as ZAG is to radio stations that currently do not drive users through a registration gate for webcast listening, it's just the start.
"It's the first step in the evolution of the [radio] medium," Paul Cramer told us. "It will open up targeting to digital advertisers who want to reach certain audiences. Over time though, the more information we get will be able to further mine the DMPs for advertisers that want to reach more specific audiences. Obviously that will result in even higher CPMs."