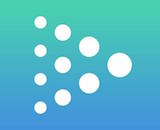 Dash Radio has introduced a filter for switching between clean and explicit versions of a track. With this tool, listeners can instantly switch between versions in real time, even in the middle of a track. The company has filed for patent protection of this development.
This is the first and only time that listeners have been given the option to choose between clean or explicit lyrics on the fly," said Scott Keeney, Dash Radio's founder and CEO. "With this feature, Dash Radio listeners have more choice, more control, and ultimately more freedom to enjoy music the way they like in any situation or setting. We are excited to have solved a problem that has plagued radio since its inception."
The filter will debut on The City station, and will roll out to other Dash Radio stations in the coming months. Dash Radio has 75 stations in its free, ad-free online radio platform.