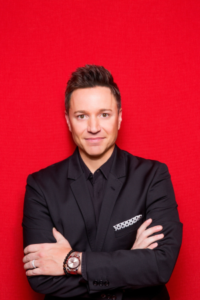 iHeartMedia Networks Group President Darren Davis has agreed to a four-year contract extension, a month before his 25th anniversary with the company.
In a 2014 interview with RAIN News, Davis said, "I expect to be here for another 22 years … I can't imagine not being here."
Davis reports to CEO Bob Pittman, and his operational leadership extends across iHeartRadio (where he carries the title of President), Premiere Networks, Total Traffic + Weather Network, the NBC News Radio Network, and iHeartMedia's in-house creative agency.
"We're pleased that Darren will continue to lead the integration of our Networks group that enables iHeartMedia to harness the unparalleled power, reach and scale of our digital and broadcast platforms," said Pittman. "His twenty-five-years of experience working in every facet of iHeartMedia means he has a unique understanding of every aspect of our company."
Most pertinent to the online audio aspect of iHeart's sprawling business, Davis created iHeartRadio All Access, a fully interactive on-demand music service that allows users to build playlists with songs plucked from radio streams, and download music for offline listening. All Access launched in January, in a technology partnership with Napster.
He began his iHeart career (and his radio career) as an intern at WASH-FM in Washington, D.C. Davis became program director there at age 23. He had stints as Regional VP, and was General Manager of National Programming before being named to his current position.
"I'm thrilled to be continuing this journey," Darren Davis said, observing that advertisers can plan campaigns across an "unparalleled range of multiple platforms."