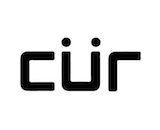 CÜR Music has been gathering resources to launch a new approach to the streaming music business. According to SEC filings, Universal Music Group, Sony Music Entertainment, and Warner Music Group have all licensed songs to the new platform in exchange for equity. The agreements appear focused on the U.S. market.
When the business closed a $1.75 million financing round late last year, it was billing itself as "a social, mobile, and web streaming music application." Now it is being described as "a mix of internet radio, expertly curated stations, and your own playlists all-in-one."
A representative from CÜR shared the price breakdown and some additional feature information. Each member will have a "CÜR8" profile that allows a select number of on-demand songs that the individual can change daily. Listeners will be able to personalize their experience with photos and videos, as well as sending songs to their friends.
The Octo tier will cost $1.99 per month for ad-free Internet radio with a restricted amount of skips. The profile allow eight on-demand songs. For $4.99 a month, the Inked tier offers an additional 16 on-demand songs, lyrics, and offline listening. Later this year, CÜR plans to launch a full on-demand platform costing $9.99 a month.
The options of alternate price tiers other than the industry standard $9.99 could help attract listeners, but it's unclear whether CÜR Music's limited on-demand features will merit the price tag in the eyes of customers. The website still promises a launch "soon," but that's all the information we currently have.