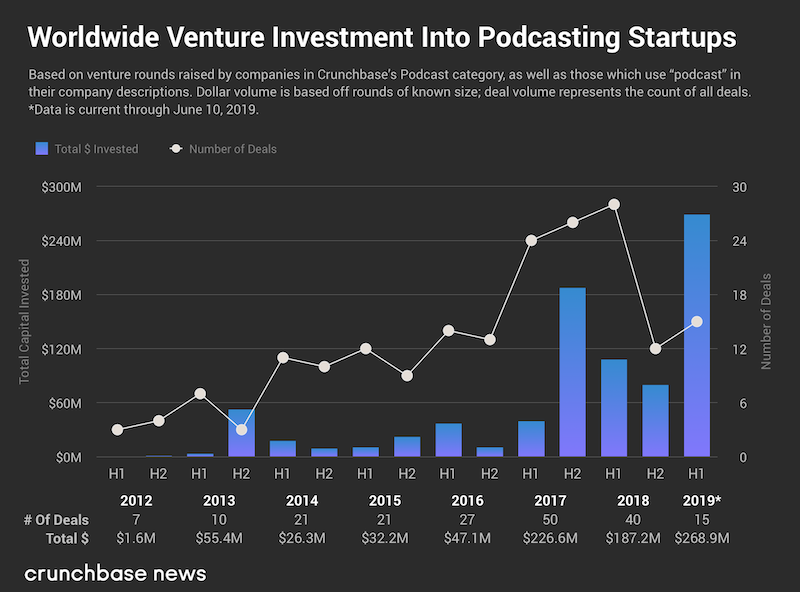 If it seems like you've seen a lot of headlines about podcasting startups landing investment, you're not wrong. Crunchbase shared its data about podcast deals over the past several years. At $268.9 million, podcast investment deal value in the first half of 2019 is on track to exceed the total dollars invested in all of 2018. However, the number of deals may continue to slow down from the 50 posted in 2017 and 40 in 2018. The report only has 15 deals logged so far for 2019.
Those trends indicate that at least some podcast startups are securing large influxes of money. Crunchbase also observed that this could mark a trend of investors are favoring more established podcast operations and putting less resources into companies at early or seed-funding stages.
Even if there is less overall attention toward podcasting businesses early on, there still have been a few intriguing concepts that won merit with investors. Backtracks secured $2.1 million for its analytics and data-driven concept. RadioPublic's PodFund launched this year with $2.3 million in seed investment.