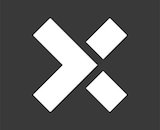 Social music company Crowdmix has been auctioned off to one of its main investors. The saga of this startup and its intended product demonstrate just how challenging it is to elbow into the mobile space with social media and music.
Crowdmix received more than £14 million ($18.5 million) in venture capital funding to create an app that was designed to host groups of people with any common interests. The "crowds" would encourage sharing of music, videos, and photos, and offer a feed of posts from connections and influencers as well as music streams from third-party services.
The premise seems promising enough, and the app had an invite-only launch in May. But the company's co-founder and CEO Ian Roberts stepped down in June, and rumors swirled about employees not being paid. The company was placed into administration in July. Now, it has been purchased by developer Nick Candy through his Candy Ventures SARL. Candy had put £8 million into the app during its development stage. Billboard reported that he aims to relaunch the product with a smaller staff.
Crowdmix is hardly the first app to seek success in the intersection of mobile, social, and music yet fall short. First, music services can pose a big cost in terms of licensing and ensuring that any uses are legal. Social media is also a saturated space; even massive tech conglomerates like Google have been unable to make some products stick. And although the leaders emphasized that music was just the springboard for the app, and that any interest or topic could be the basis of a "crowd," focusing on one niche early on seemed to deter interest. Most existing music services have social angles, and even those have had mixed reactions (think Apple Music's Connect). An app that focuses on social music would probably need to have something more to offer users in order to get off the ground.