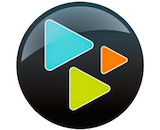 CD Baby, a digital distributor focused on indie artists and labels, is planning to open a new office in London. The company also announced two hires. Rich Orchard joins the company as director of market development, and he will lead the new European office. Orchard has 15 years of experience in the music and tech industries, including head of digital at Absolute Label Services.
"I'm extremely pleased to welcome Rich Orchard to the team," CD Baby CEO Tracy Maddux said. "Given his experience in independent music distribution, music licensing and technology development, Rich is one of the most well-rounded candidates we considered for the role."
"In what is undoubtedly a golden age to be making music and self-releasing, I am thrilled to be joining a team that embodies the DIY ethos and everything it means to be independent," Orchard said.
The second hire is Steve Cusack, who joins CD Baby as an artist relations and promotions representative within the recently launched creator services department.