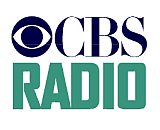 CBS Radio Inc. has filed its Form S-1 SEC registration for an expected Initial Public Offering. The mile-long document explains the basic business, summarizes financials for the first nine months of 2016, and discloses investment risks.
Metrics
On the digital side of CBS Radio operations, the S-1 reveals some metrics.
Radio.com is the group's consolidated digital platform where all station webcasts can be heard, in addition to internet-only music streams. The audience size quoted for Radio.com is "more than 24.5 million listening hours per month."
Play.it is the podcast network of CBS Radio, which, like Radio.com, distributes homegrown programming and externally produced shows. "Our podcast network, Play.it, offers a portfolio of over 300 different podcast titles and delivers approximately 24 million streams and downloads per month." Interestingly, that quoted metric (24-million streams and downloads) differs from the latest Podtrac measurement of podcast publishers for October, which lists "CBS" (not exactly Play.it) with 14-million Global Unique Streams & Downloads (a tightly defined Podtrac measurement). Podtrac also credits CB@ with 398 shows, not 300 that the S-1 gives to Play.it.
CBS Radio states that in 2015, digital revenue (plus Events revenue) came to $230-million.
The importance of digital
Some portions of the SEC filing seem to indicate an emphasis on the importance of digital distribution of audio:
"Our audience expects the flexibility to consume content across multiple platforms wherever, whenever and however they choose and expects the increasingly integrated, intuitive and personalized experiences that our digital platforms deliver."
In addition, alternative digital revenue has its place in the prospectus:
"We are focused on growing our digital and other non-broadcasting based revenues. Our large market footprint of strong radio station clusters and promotional capabilities provide us with a platform to expand our brands and content into digital platforms and develop new, complementary marketing products, including live local events. Digital platforms provide us opportunities to monetize our audio and video content through syndication, licensing and sponsorship arrangements. These non-broadcast revenue sources enhance our local brands and provide additional channels for us and our advertisers to engage audience via immersive and novel experiences."
Risks
It is universal in IPO registrations to describe investment risks. The digital side gets plenty of play:
"In particular, if we fail to expand our digital audience or our ability to monetize our digital platforms, it could adversely affect our business, financial condition and results of operations."
"Some of our pure-play digital competitors in the digital marketplace operate at significant losses year-to-year to win market share or to increase interest in a particular product or platform."
"Profitability is generally lower from our content distributed through digital platforms than that distributed over broadcast radio because of higher costs and lower revenue generation potential associated with digital platforms." (Part of "higher costs" is the cost of music royalties, which apply to streamed music webcasts, but not to over-the-air broadcasts.)
One stated risk is broader and more secular:
"Since 2013, we have experienced a declining trend in our traditional broadcast spot advertising revenues resulting from industry-wide challenges, as well as increased competition in the programming formats we offer. Our industry is highly competitive and the radio advertising marketplace has been affected by competition from the proliferation of digital platforms."
---