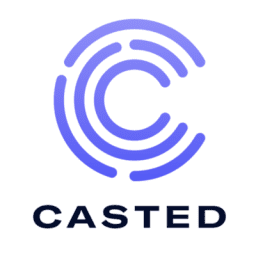 Casted, which calls itself an first Amplified Marketing Platform for B2B marketers, has raised seven million dollars in a Series A round led by Revolution Ventures. Other investors include High Alpha Capital, Elevate Ventures, and Tappan Hill Ventures.
Casted is a full-service company enabling enterprise marketers to create audio and video content, with the provision of transcription, tagging, SEO optimization, and impact measurement — all through data-driven analytics. Proprietary software hooks up with commonly used platforms like HubSpot, WordPress, Marketo, Pardot, and Drift.
PayPal and oomInfo use Casted, while Salesforce is probably Casted's biggest client, using the platform for over 25 podcasts.
Casted says it quadrupled revenue in 2020, an obvious bright light for investors. The company says that funding will be used used to expand the staff and scale the platform with new integrations and partnerships.
"Marketers today are trying to create high volumes of amazing, top-ranking content while relying on incredibly outdated methods," said Lindsay Tjepkema, CEO and co-founder of Casted. "We're introducing a new way that empowers marketers to prioritize audiences over algorithms by starting with the rich audio and video content audiences want, then using it to fuel all other channels."
On the investor side, high hopes rule. "The company is the first-of-its kind in an industry that has the potential to be a multi-billion dollar category" — that's David Golden, managing Partner at Revolution Industries.
.