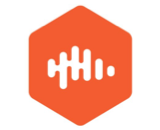 Podcast listening app Castbox announced a new integration with navigation app Waze. The partnership will allow drivers easier control over their listening while behind the wheel. Once a user enables the integration, a listener can access controls to pause, skip, or restart episodes within Waze. In the Castbox app, drivers can receive Waze's traffic directions while accessing their full podcast library and feature set.
"The beauty of podcasts is that listeners can engage in other activities while fully immersing themselves in the content they love, which makes it the perfect medium for daily commutes and long drives," Castbox Founder and CEO Renee Wang said. "Our integration with Waze lets us keep our listeners continuously engaged in their favorite shows while ensuring a safer, more enjoyable journey."
"Our partnership with Castbox expands on our mission to strengthen the Waze ecosystem by integrating with apps and services that complement and enhance the driver experience," said Adam Fried, Waze's head of global partnerships. "We're pleased to be working with Castbox to give our users more ways to enjoy their favorite audio content while they're on the road."
Waze has added support for several audio platforms in the past year.