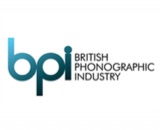 The British Phonographic Industry released its official 2016 annual report. Total music consumption for the year rose 1.5% to 123 million album equivalent sales. (By the group's mathematics, 100 streams equals one track sale and 10 track sales equal one album.)
The past year saw 45 billion audio streams served to UK listeners. That figure marks a 68% increase from 2015 and a 500% increase over the stats from 2013. One week of December 2016 even accumulated more than 1 billion audio streams alone, the first time that bar has been reached in a seven-day period.
"We believe this performance is indicative of the promise of a new era for music, where recorded music's investments in a digital future fuel compelling benefits for fans, artists and the entire music ecosystem," BPI CEO Geoff Taylor said.
As with many other reports from the past 12 months, streaming figures for 2016 rose while most sales formats posted declines. CD sales fell 11.7% and downloads of albums and singles also decreased. Vinyl was a bright spot for physical formats with 3.2 million LPs sold, but it still only holds a tiny sliver of the overall market.