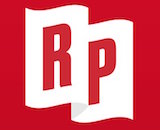 RadioPublic has been making strides to ensure more podcasters are paid for their work, but the company has also found a new funding source of its own. Bose Corporation's strategic investment group, Bose Ventures, has joined as a RadioPublic investor.
"As podcasting continues to expand as go-to entertainment for millions of people, we've been impressed by RadioPublic's efforts to lead and drive this ecosystem," said Steve Romine, managing director of Bose Ventures. "Bose sees opportunities to provide great user experiences for podcast consumers, and we look forward to helping RadioPublic on this journey."
According to a blog post from RadioPublic CEO Jake Shapiro announcing the news, the audio hardware company is interested in improving the listening experience for podcast fans. RadioPublic also secured investment from public media company WGBH in November.