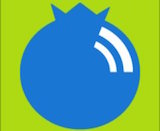 Blubrry has shared data from its podcast platform, offering a look at how its audiences are responding to the coronavirus pandemic. In this blog post, it only shared figures for aggregate number of downloads.
The company announced that it did see a dip of just 0.5% in downloads between February and March. The sharpest decline Blubrry logged was in the final week of March. It saw decreases for podcasts in the Sports category, while Religion saw an increase. Overall, its podcast consumption rose on the weekends.
Blubrry said that it will disclose more listening figures in future blog posts about virus' impact on podcasting.