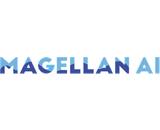 Magellan has released its always interesting Top 15 monthly report, this one for February. As always, it includes two rankers: Top 15 spenders, and Top 15 movers & shakers. The second list is based on the amount of increased spend from the previous month.
Topping the Spenders list in February was BetterHelp, the online therapy service. The company spent $4.3-million, and many active podcast listeners might say they heard about a million dollars of that spend. Geico spent $2.6M.
Speaking of spend, Magellan says that throughout the "spenders" list the average spend per advertiser dropped about $200,000.
Feather, the furniture rental service which took top spot in Movers & Shakers, spent 354,000 — that's a modest entry compared to the Spenders list, the lowest rung of which is inhabited by IBM at $1.2-million. But, it's a buy-in lift of 841% for Feather. The highest percentage lift was executed by Ancestry, which increased its January investment of $11,000 to $219,000 for a percentage increase of 1,862%.
Six companies entered the Movers & Shakers list from zero in January. That doesn't necessarily mean they are new to podcast marketing, but it does imply fresh decision making. They are Georgetown University, ViacomCBS, Mitsubishi Motors, Living Essentials, SoulCycle, and PPI Beauty.
Here are the Top Spenders for February: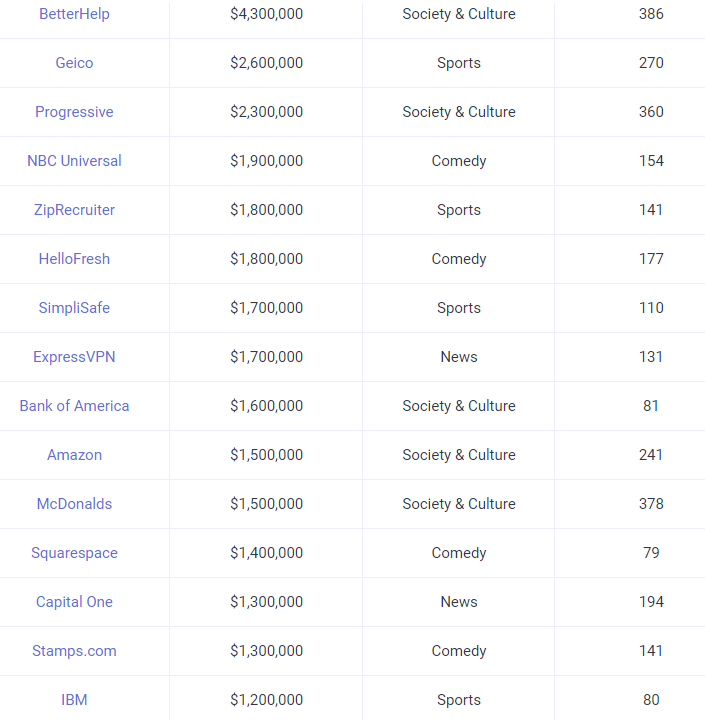 .