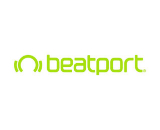 Beatport recently updated its terms to allow anyone to create an account and upload original tracks. These songs can be monetized on Beatport's platform, and the owner will receive between 5% and 10% of the total amount generated by a track.
The platform translates the proportion of Beatport's total streams generated by one track into a percentage of pooled funds available for these user-generated uploads. The details of the per-stream royalty calculations are laid out for all to see in the terms of service. It's a change that focuses on transparency for the Beatport community. Many of the critiques of streaming business models focus on a lack of information made available to artists and composers about how their payments are calculated.
There are additional restrictions in ownership; uploads must be previously purchased Beatport tracks or the user's own content. The changes in options for uploading music makes Beatport a more direct competitor to SoundCloud, which has also made a specialty of remixes and mash-ups.