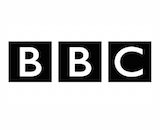 Voice technology has been a hot topic for the audio industry, with more and more parties getting involved. The latest is the BBC, which announced plans to launch its own voice assistant next year.
"With an assistant of its own, the BBC will have the freedom to experiment with new programmes, features and experiences without someone else's permission to build it in a certain way," a BBC representative said. "It will also allow the BBC to be much more ambitious in the content and features that listeners can enjoy."
The platform is attempting to offer a better understanding of regional accents in Britain. As part of the development of the voice assistant, dubbed Beeb, the broadcaster will record staff members' voices to log different accents from around the country.
The BBC developed Beeb with an in-house team. In addition to the dialect angle, Beeb is expected to focus on helping listeners find content from the broadcaster. It will not be a full-featured voice assistant meant to compete with the tools from Amazon or Google.
The BBC is not planning to release any hardware alongside the software project. Beeb will be built into existing BBC infrastructure such as the BBC website and the iPlayer smart TV app. It will also be made available to third-party manufacturers.