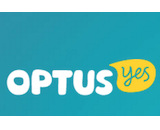 Another telecom has added options for its customers to have data-free streaming music access. Australia-based Optus introduced Optus Music for the unmetered streaming for its prepaid customers beginning May 2. Spotify, Pandora, Google Play Music, iHeartRadio, and Guvera are covered in the deal.
Optus Music will also have additional music offerings, such as concerts, events, and meetups thanks to its partnerships with Universal Music and iHeartRadio Australia. Participants will also get 15% off "music products" through a dedicated Optus Music store.
The Australian market has lost two music streaming options so far this year – JB Hi-Fi and Milk Music – but it is expected to have YouTube Red launch later in 2016.